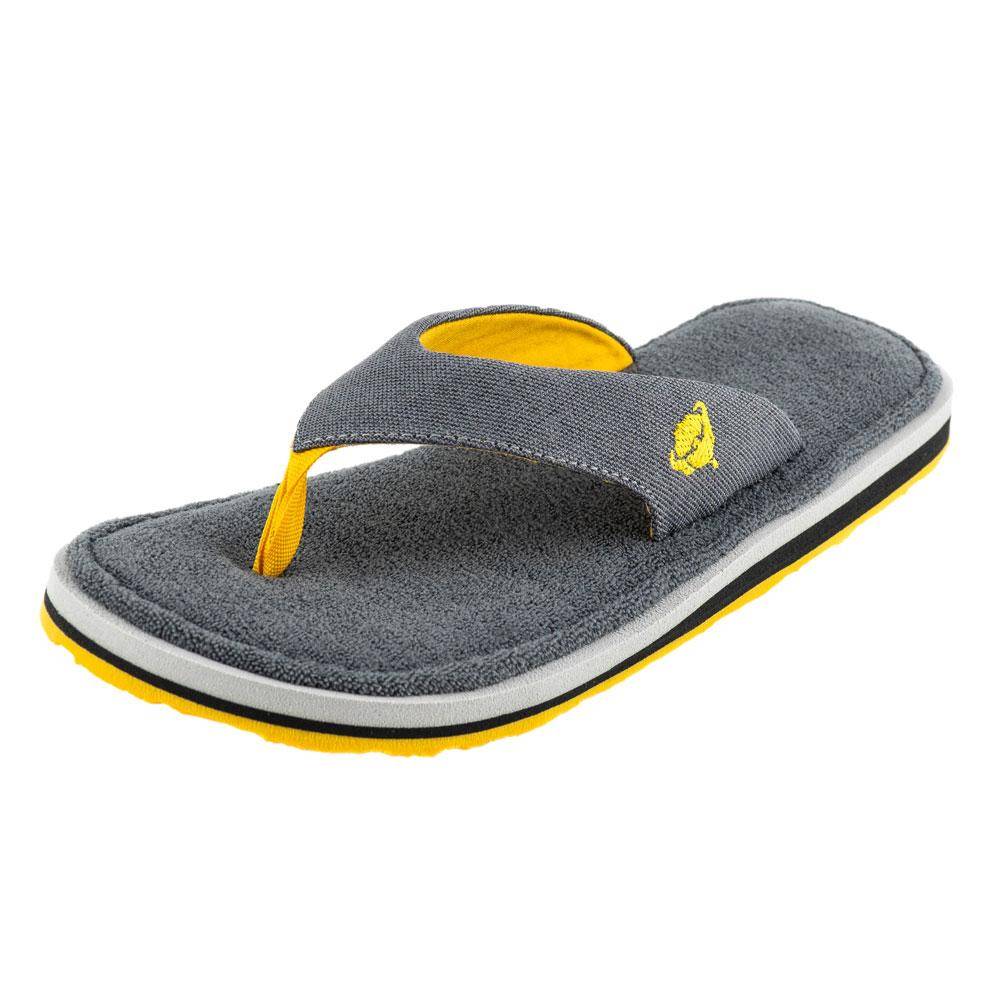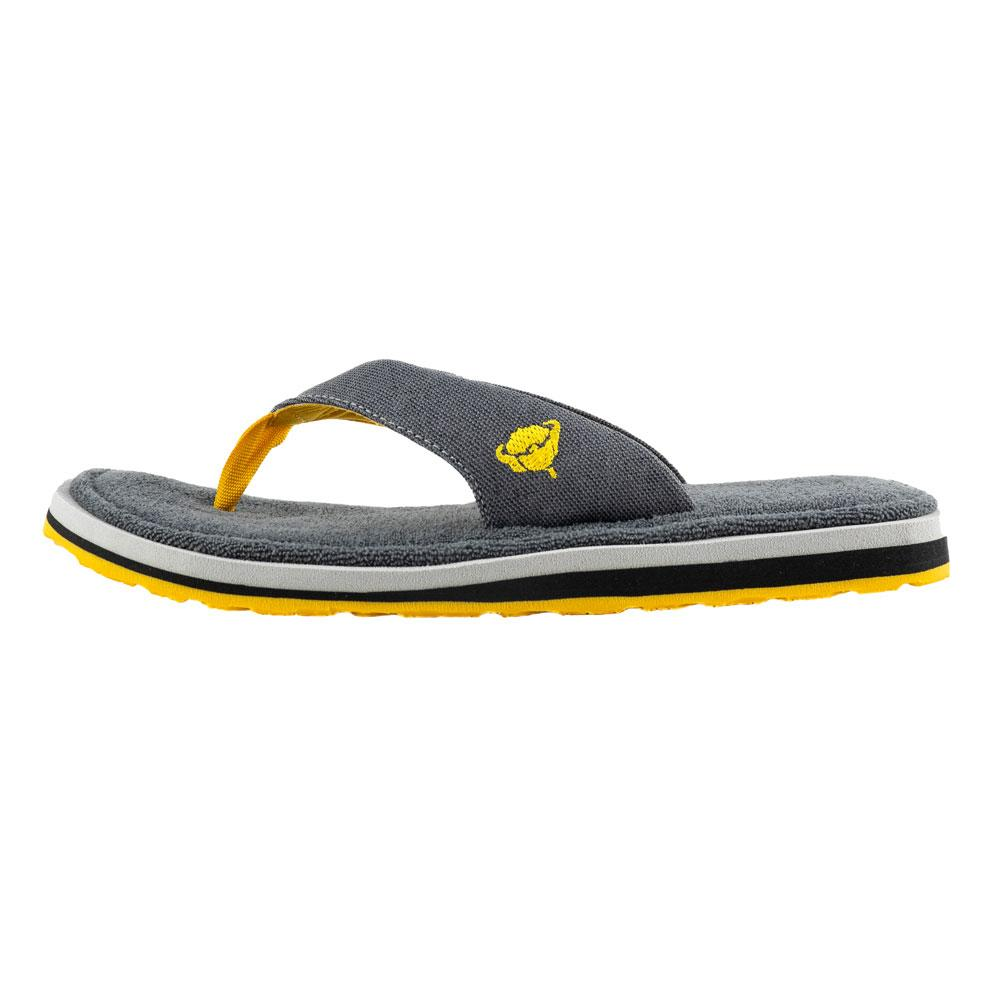 ---
THE RISE & SHINES
The Rise & Shines are for women awakening to their highest potential. She rises to the occasion with joy and shines her energy to slay her to-do's--making her mark on the day. Whether its to work around the house, this performance footwear disguised as a 'house slipper' enables her to look good, feel good and do good as she conquers the day.
Comfort and performance at first touch. This isn't any flip flop. This is a Combat Flip Flop. With construction and materials that originated from the founders' special operations experience, the women's line reflects the same standard for lightweight performance, comfort, and function. Plus, you always need to follow rule #1--You always have to look good.
This season's pop of yellow is vibrant and fresh, and a visual reminder of how you shine every day - for your kids, your partner, your work, your community and yourself.

When you first pick up the product, you're going to notice that it rides the right balance of weight for size. This isn't a dainty, Spring-break, gas station flip flop. Nor is this an uncomfortable, overpriced, designer flip flop. The Rise & Shines ride the line of performance, fashion, and function to meet your everyday needs.
PRODUCT DETAILS

Built from the ground up, the Rise and Shine's ensure you can rise and shine anywhere.
Outsoles: Natural rubber outsole gives you the durability of a combat boot and a yellow pop of color feels like sunshine for added freshness. Unlike other flip flop brands that use resin or EVA outsoles that quickly wear down and become slick, the Rise & Shine uses a specially formulated compound that doubles the durability and maintains traction throughout the life of the flip flop.
Midsoles: A yellow slice of sunshine. Taking it a step further, the engineers at Combat Flip Flops went to great lengths to ensure you have an attractive piece of footwear in any terrain. Using a proprietary formula for cushioning, the Rise & Shine flip flops ensure the bounce doesn't pack down to make you feel like you're walking on pavement after a few uses.
Deck: The jersey knit deck is comfy from day one. The comfort-minded material is sewn and glued to the mid-sole to ensure proper placement under foot, soft touch, and durability. With the aim of a spa robe feel on your foot, the deck was meant to inspire a relaxing vibe from morning to night.
Upper: The microfiber upper is backed with cushioning to provide a smooth grip to your foot, the right amount of stretch to provide freedom, and make the colors of your pedicure pop.
INSPIRATION BEHIND THE RISE & SHINES
For those who are seeking sunshine for their mind, body and soul. Let us provide you with that ray of light. Easy on the mind no decisions necessary, it's your favorite pair. Easy on the body, like walking on a cloud wrapped in the warmth of the sun. Easy on the soul, you helped create jobs and provide education for women. No need to contemplate what footwear to grab whether is morning, noon or night.
The Rise & Shines are made in Bogota, Colombia by a family-owned small business. All materials are sourced within 25 miles of the finishing facility, keeping the carbon footprint as small as possible. Care is made to use the least amount of packaging possible to care for your product to you as well as care for the enironment.

The Rise & Shine's are the brainchild of the women of Combat Flip Flops. After years of not getting what they wanted, they took over the product development for the women's line and created these beauties for your pleasure. All of them are family leaders, athletes, and rock a unique sense of style dailiy. The primary leads for the development were:

Jill Doherty: Customer Service Manager
Kristy Sewrey: Product Designer (& Wife of CFF's Prez)
Maria Beck: Combat Flip Flops Model

Each one of the designers was also a product tester. The Rise & Shines were worn throughout daily activities, at the gym, in coffee shops, at the pool, and even in the shower. Everybody is their own toughest critic, yet the ladies still loved the Rise & Shines after all of the product testing abuse.
RISE & SHINE Q&A
Who are the #UnarmedForces Women? EVERY WOMAN  "Awareness +Action = Women helping Women"
Target Age Range?  "AGELESS" Women's shoe size 5-11 "is" our age target.
Who is making the product? Family owned business in Colombia.

Why did you make the Rise & Shines? When you purchase a pair of Rise & Shine's, you help create jobs for people in post war countries, you put girls in school in Afghanistan, you help support a bigger picture to create peace through trade - leaving a lasting impact globally and not just buying a pair of awesome flipflops.
Shipping
SHIPPING
$5.99 Flat Rate Standard Ground Shipping Ships in 1 to 3 business days. 5 to 7 day delivery from shipment.  

***Free Shipping for orders over $100***
Ships from Deerfield Beach, Florida
Made in Colombia
Designed in the USA (PNW)
---
---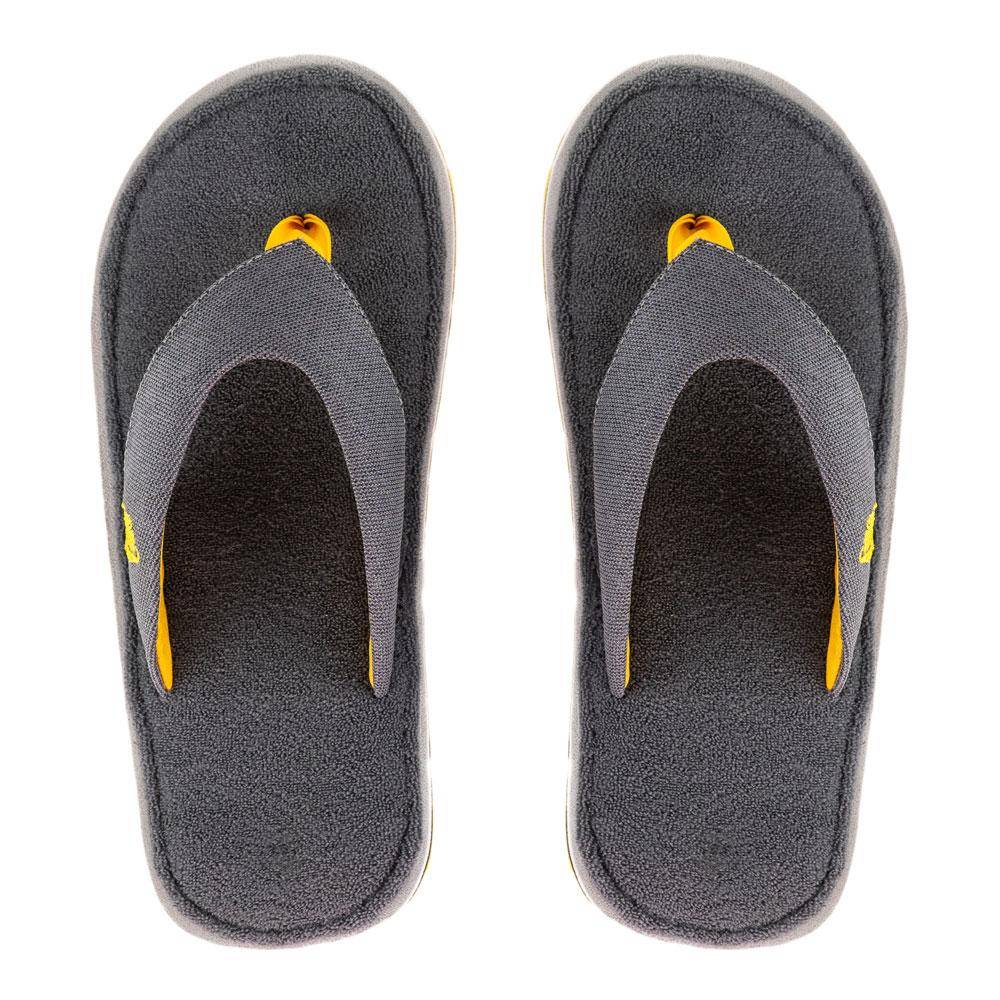 ---